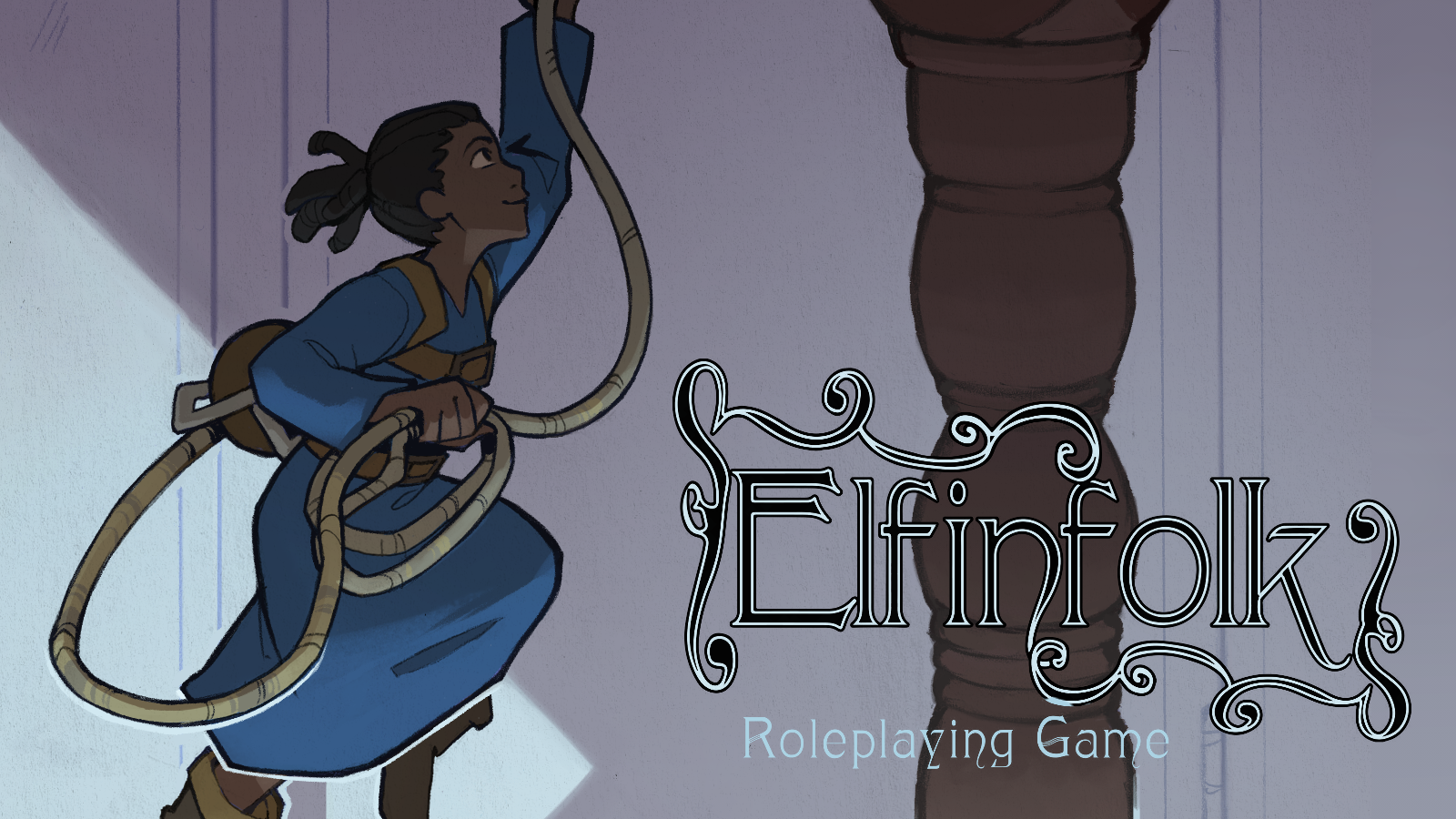 Elfinfolk
For centuries, stories have existed about the Elfinfolk—tiny people that live among humans. They reside in our towns and cities, under our floorboards, and inside the walls of our houses. They leave their hidden domiciles when our backs are turned, and forage food from our gardens and our kitchens. They take small items, using our discarded belongings and scraps as raw material for their communities. If ever a spool of thread, small length of cloth, or a handful of sugar cubes goes missing, you can be sure it is the work of the Elfinfolk.
These days, of course, people aren't so superstitious. We know better than to believe in tales of tiny thieves. When a spool of thread goes missing, it was the work of the cat knocking it under the furniture. And those sugar cubes? Well maybe someone had been drinking their tea a little extra sweet lately. But Elfinfolk? Those stories are just that: Stories, and nothing more... Right?
Elfinfolk is a tabletop role playing game in which players will take on the role of the Elfinfolk, a minuscule people whose lives are awash with adventure, heroism, and even romance.
Purchase
In order to download this game you must purchase it at or above the minimum price of $9 USD. You will get access to the following files:
Elfinfolk Digital.pdf
6 MB
Exclusive content
Support this game at or above a special price point to receive something exclusive.
PDF + Add a Community Copy
For every copy of Elfinfolk that is purchased for $18 or more, a new community copy is added!
Community Copies
If you want to play Elfinfolk but can't afford a copy right now, please feel free to claim one of these community copies!