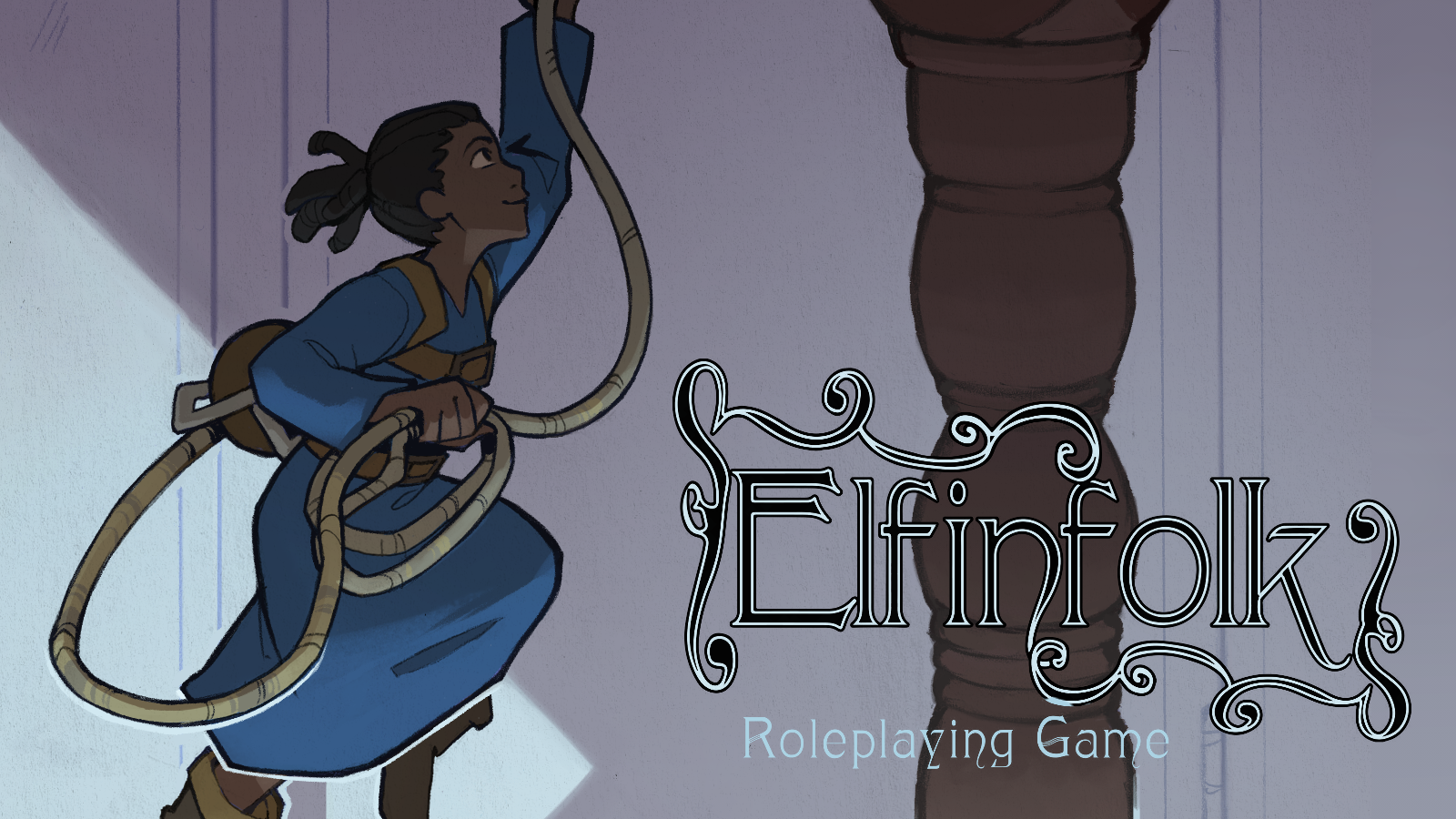 Elfinfolk
Behind the Art of Elfinfolk
---
When I started designing Elfinfolk, I knew this was going to be a game driven by its art. Luckily, it was on the same day when I first began writing the text for Elfinfolk that I saw Ashley Irelan's art for the first time. It was immediately obvious that Ashleys style would be able to capture the feeling of this game, but I had absolutely no idea just how much it would bring the game to life. Elfinfolk is a very simple game, with only a tiny section reserved for implied lore, and so it was up to Ashley to help communicate what daily life was like for the explorers of Elfinfolk communities.
Because the game is so simple and short, the text took only a few weeks to reach it's final state, and so the bulk of the work that has been done over the last 6 months of creating this game has revolved around the art and making it perfectly evocative of the world of Elfinfolk. One of my favorite processes throughout creating this game was seeing the art evolve from character design to rough sketches, and finally to finished pieces.

Below are some WIP pieces from the creation of Elfinfolk, compared with their finished pieces.
You can find more of Ashleys work on her website https://www.ashleyirelan.com/ or on Twitter @agirish11